Family vacation with several families
Löderups Äng is suitable for 3-4 families that want to vacation together. In the main house there is 2 washrooms, 10 beds in 3 rooms + 2 "open spaces". The east wing is suitable for 6-8 people. The ground floor is equipped with a kitchen, dining table, washroom, etc. The west wing is smaller and fits 4-5 people; 2 in a bunk bed. The west sing also has a kitchen and a washroom with a shower.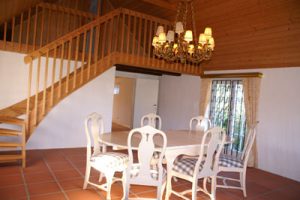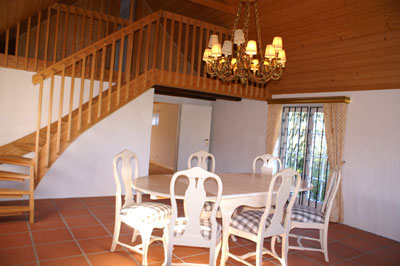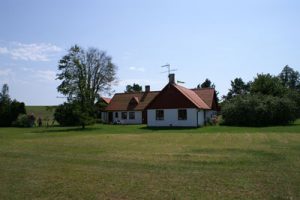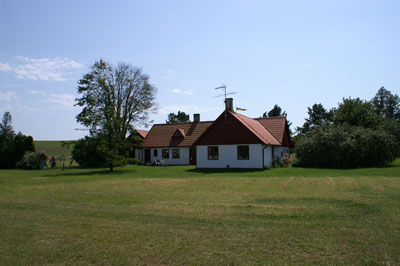 Get together!
The main house's ground floor is equipped in a manner that allows of the company to get together indoors. The long dining table in the combined kitchen/living room easily fits 25 people. The tables can be separated. There is also a lounge equipped with couches, a fireplace and instruments in the west part of the main house – perfect for social gatherings. The patio is also perfect for gatherings, and is equipped with 6 large tables and ca 30 chairs – right by the pool.
Privacy is also possible
Privacy can be obtained by staying inside your own house, or using the house's respective patios that are located on the backsides of each house.